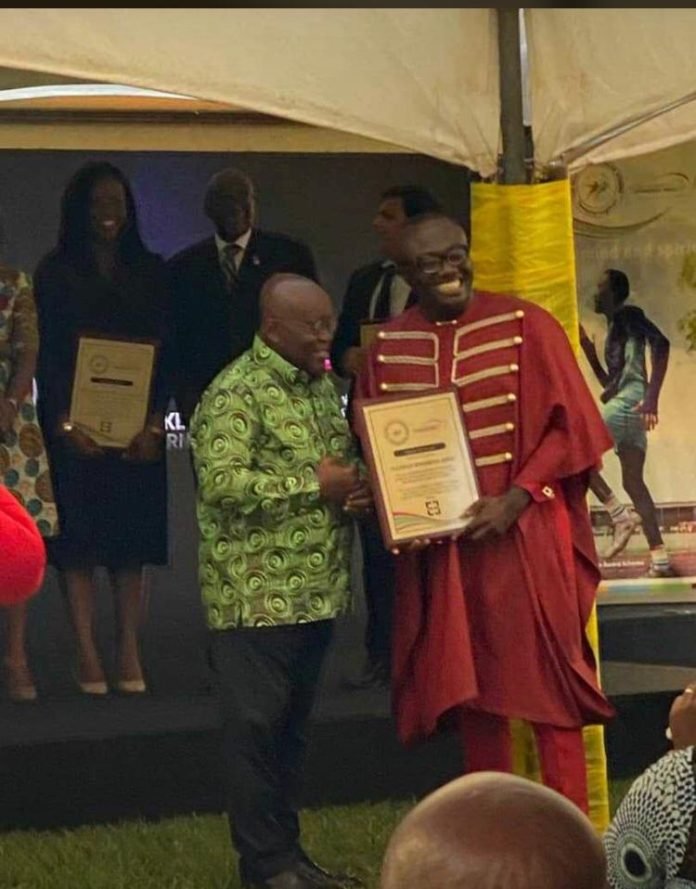 The CEO of EIB Network Nathan Kwabena Anokye Adisi popularly known as Bola Ray has received a presidential award for his support for the growth and development of the Ghanaian youth.
The recognition of the media mogul was made by President Akufo-Addo at the Jubilee House on Friday.
A citation of the award read: "For your contribution and support towards the growth and development of young people in Ghana through the Head of State Award Scheme".
Bola Ray, before the…